When the United Way Food Bank sought easy-to-maintain flooring that would also fit their budget, they turned to the experts at AAA Southern States Refinishing. John Dykes and his team recommended the use of polished concrete using a grind and seal floor system for beautiful concrete floors that would also be low maintenance for their volunteer staff.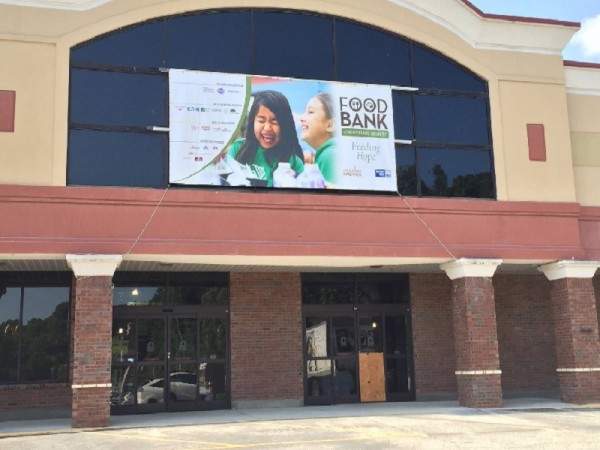 The grind and seal process offers an economical variation of concrete polishing in demand nationwide. This process reduces labor with full protection from high performance sealers. The seal coats enhance the appearance with the added benefit of low maintenance.
About Polished Concrete Grind and Seal Project in Clayton GA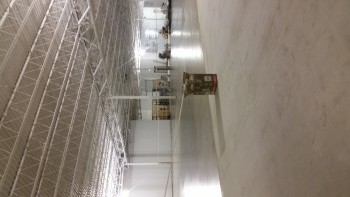 Client: United Way Food Bank
Contractor: AAA Southern States Refinishing
Location:  Rabun County, Town of Clayton, Georgia
Size: 39,000 square feet
Problem: Old floor difficult to maintain. VCT tile glue needed to be removed.
Solution: Polished concrete starting with 30 grit diamond blades to grind and remove VCT tile glue. Continue to polish and hone concrete to 150 grit diamond blade level.
Auto scrub floor to remove dust from floor prior to sealing floor.
Seal Coat: Applied 2 coats of Stamina Sealer. Contractor chose this sealer for high coverage rates, economy and solid protection. For information about Stamina Sealers, Click Here 
About AAA Southern States Refinishing
Located in the Atlanta Georgia area, AAA Southern States Refinishing specializes in concrete floor solutions. Projects include restaurants, commercial kitchens, retail stores, offices, warehouses, airplane hangars and more.
Products Include
Epoxy – Urethanes, polyaspartics, epoxies. From economical, thin mil systems to high performance Novalac chemical resistant coatings.
Concrete Polishing – Full polished concrete grind and seal systems.
Self Leveling and Overlays – Underlayments and decorative self leveling systems and thin cementious overlays.
Acid Stains – Stains, dyes and integral coloring services.
Moisture Mitigation – new concrete moisture vapor barriers including shotblasting, penetrating epoxy barriers and self-leveling underlayments.