Metrocrete is a nationwide epoxy contractors network providing concrete floor resurfacing services for home and business. Contact us with your requirement in Westchester County New York.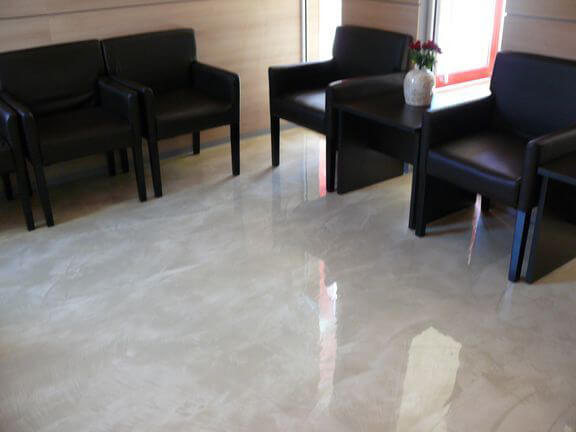 Epoxy Installation Services in Westchester County NY
1.    Garage Floor Epoxy and Paint – Choose from thin garage paint to high performance designer epoxy resin systems with decorative chips or quartz. Non slip and easy to maintain urethane and polyaspartic finishes.
2.    Basement Floor Epoxy Coatings – Looking for a solution for your concrete basement floor? Epoxy or decorative concrete coatings are ideal.
3.    Commercial Kitchen Epoxy Systems – High performance, seamless epoxy floor coatings provide a bacteria resistant floor coating. They will withstand hot grease, heat from ovens, cold from refrigeration and hot water cleaning.
4.    Epoxy for Bar Areas In Restaurants – If you're a restaurant owner, you know the problems trying to maintain the bar area. Soda, alcohol, citrus, coffee are a nuisance for flooring to say the least. Choose and easy to clean, seamless epoxy coating that can be applied over cove bases along bars and walls. Prevent bacteria buildup and odors from building.
5.    Epoxies for Medical Floors – Hygienic resinous systems are seam free and bacteria resistant. Easy to maintain with light abrasive cleaning. Protective wax finishes can be applied and burnished for long term durability.
6.    Warehouse Epoxy Floor Coatings – Polished concrete, grind and seal or epoxy coatings for industrial floors. They withstand fork lists and tire marks.
7.    Metallic Epoxy Designer Flooring – Unlimited colors and designs with marble appearance. Great for retail, restaurants, showrooms and offices.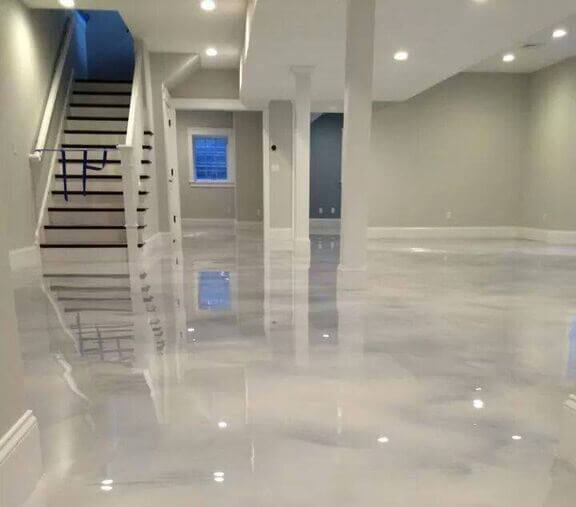 Other Metrocrete Decorative Concrete Flooring Services for Home and Business
•    Polished Concrete – Popular for commercial and residential floors.
•    Concrete Skim Coats – Need your ugly concrete resurfaced? Decorative options available. Great for Basement Floors.
•    Self Leveling Concrete – apply ¼ – 3/8th inch thick. They can be stained and sealed with epoxy, urethane, polyaspartics, solvent and water based sealers.
•    Moisture Mitigation Epoxy – Need a solution for fast track construction projects or wet floors? Moisture mitigation epoxy can be applied as a first coat followed by primer and self leveling concrete. Decorative concrete finishes or use as underlayment for carpet, tile or hardwood.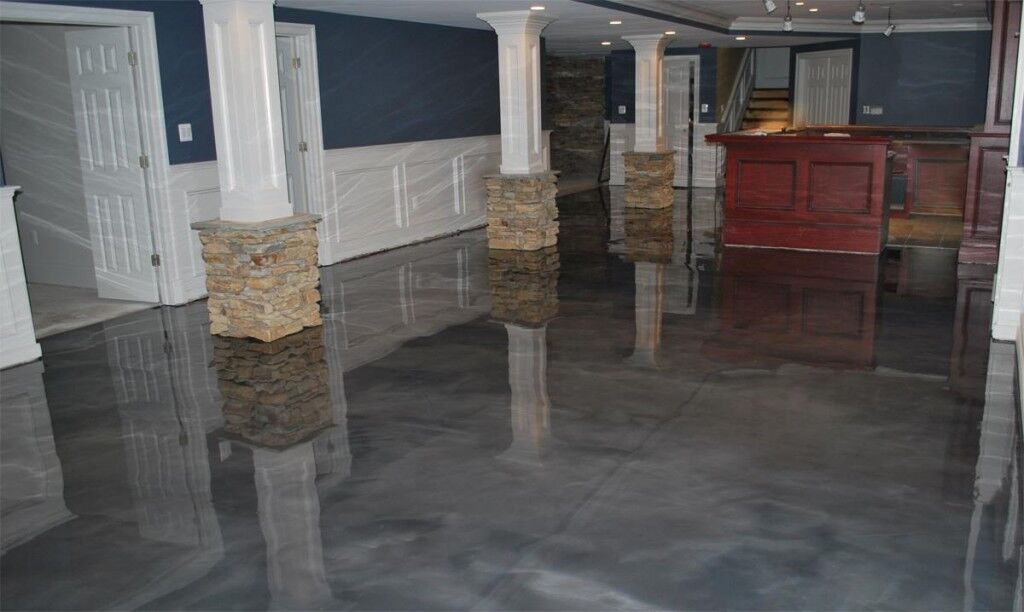 ---
Epoxy Installers Available in Westchester County Local Areas
New Rochelle, NY ZIP Codes: 10801, 10805, 10804, 10583, 10538, 10803, 10802
Mt Vernon, NY 10550, 10551, 10552, 10553
White Plains, NY 10605, 10606, 10601, 10603, 10604, 10607, 10602, 10610