Concrete Flooring
Experts


(203) 563-8177

Stained, stamped, epoxy or polished concrete floors - Call Us Today!
Discover how concrete & epoxy floors
can transform

 your home or business
Decorative Concrete Contractors
Finding the right contractor can be challenging. Fortunately, you've come to the right place. We deliver the best concrete floor solutions to meet your budget and time frame.
Our flooring services include interior and exterior designs for both commercial and residential use. Extensive color choices and decorative techniques mean you have unlimited options when it comes to your flooring.
Our mission is to offer you friendly customer service & superior craftsmanship for your project. Right from the start we focus on exceeding your expectations!
We specialize in epoxy, polished, stained & stamped concrete floors. We also provide masonry services & new concrete pours as well as repairs. Call us for a free estimate!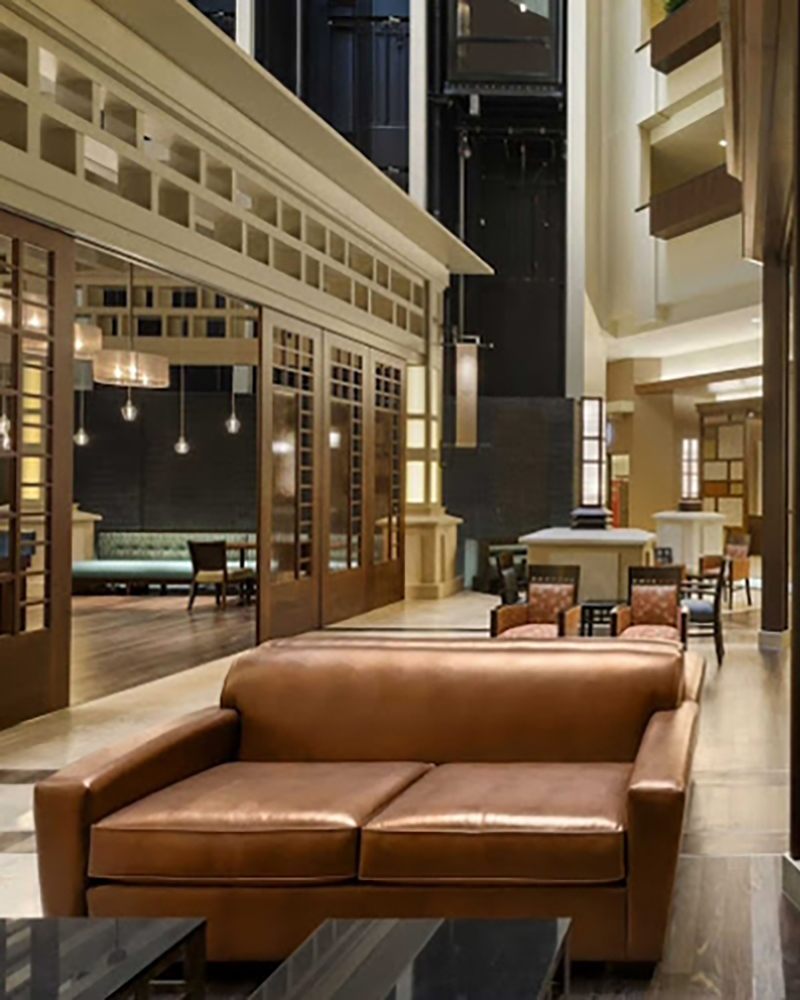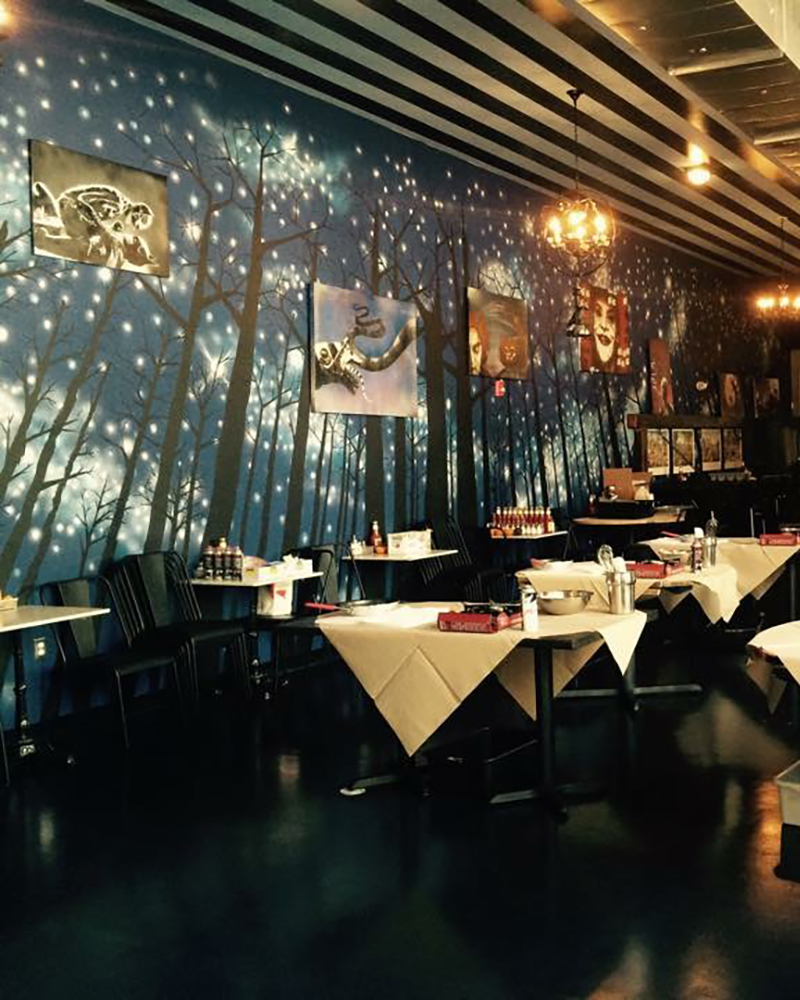 What epoxy floor coating should you choose? Manufacturers developed special blends to use for a variety of applications including residential, commercial and industrial. These contractor grade products vary greatly from the epoxy paints found in most home improvement stores.
Custom epoxies offer features such as non-slip, high and low temperature blends as well as fast-acting and drying to quick installation. In fact, polyaspartic blends offer rapid curing so that installation for small projects up to 1,000 square feet only requires one day.
Another option includes grind & seal for the appearance of new concrete pours. Popular for retail store floors, art galleries and restaurants, this method may also include color stains or polish for a natural look. Metallic epoxies are also a popular choice and offer a marble-like appearance in a variety of settings.
Polished concrete floors share much of the same grind and seal process as epoxies except that concrete polishing hones cement into a glossy, matte or semi-glossy finish. Color stains are also available in natural green and brown earth tones as well as reds, blues and yellows. Decorative overlays offer the same look of polished concrete flooring but with a more controllable finish. Self-leveling concrete provides a seamless, refined appearance you'll often find in galleries, showrooms and retail establishments.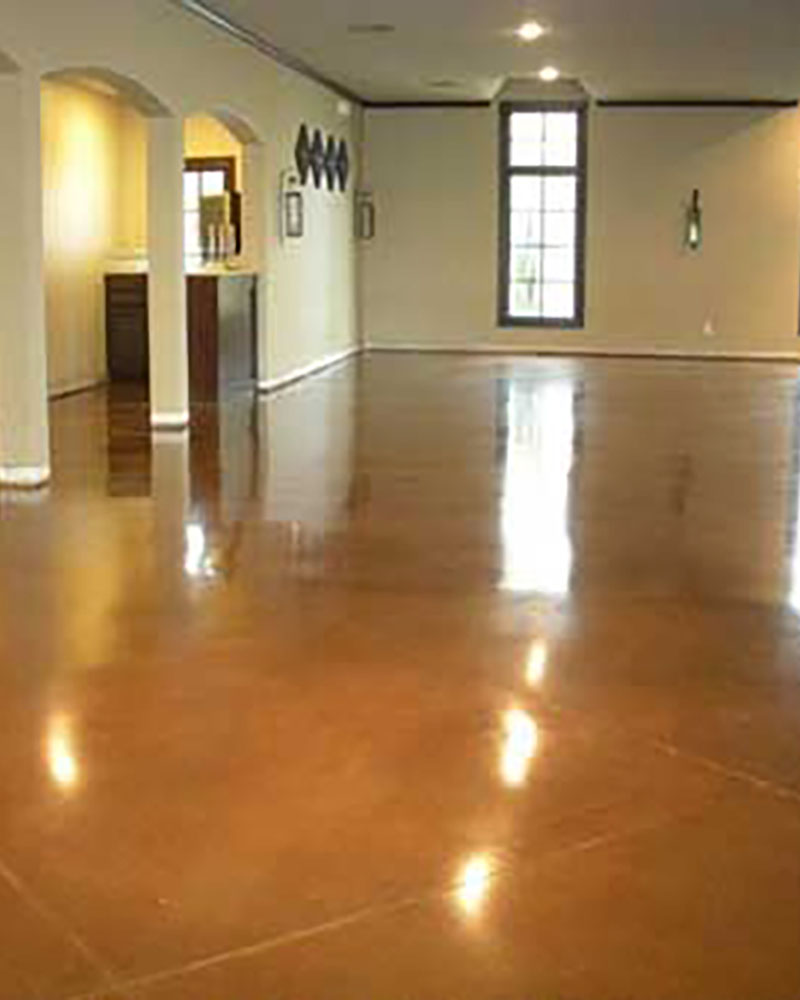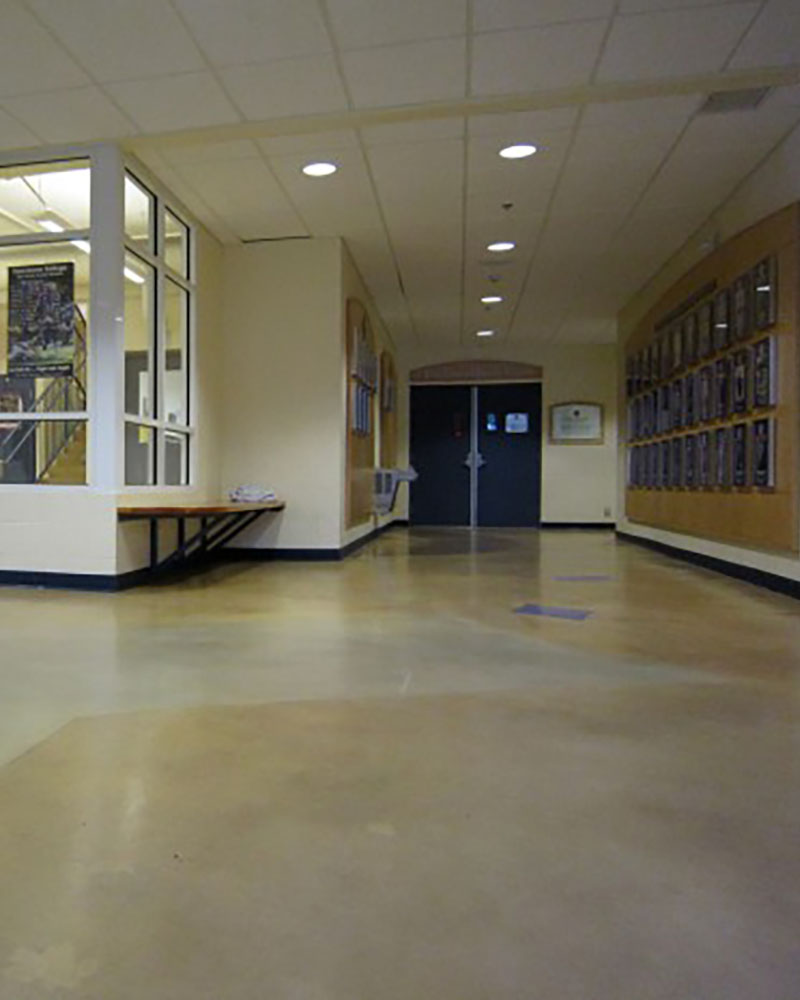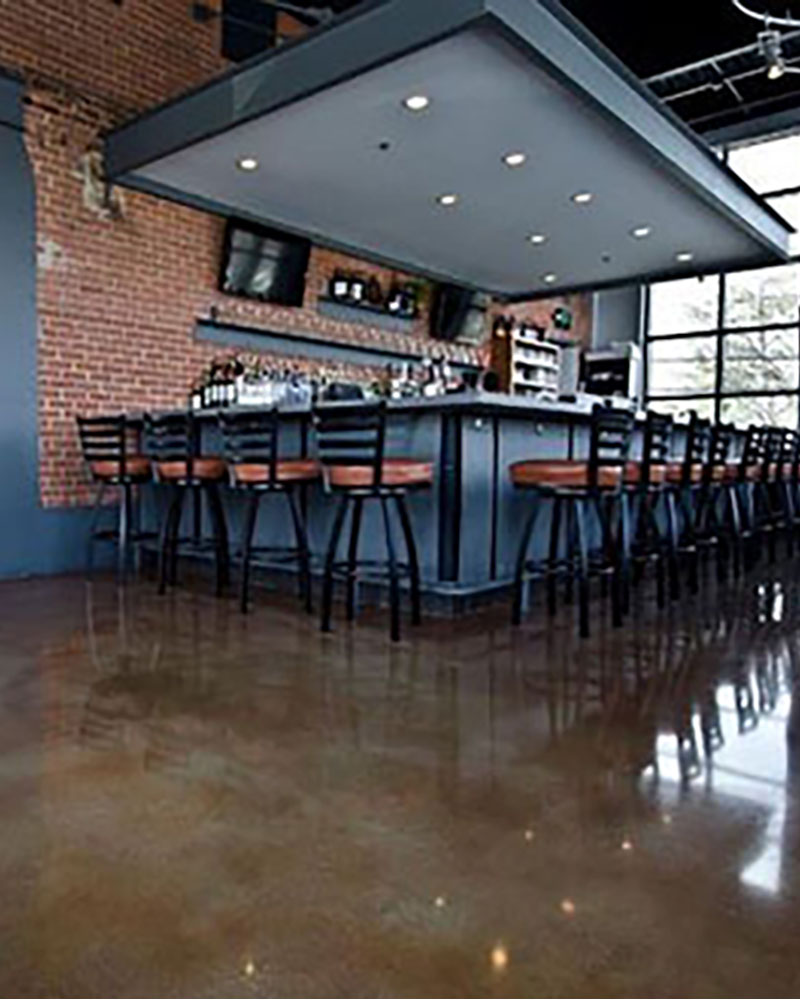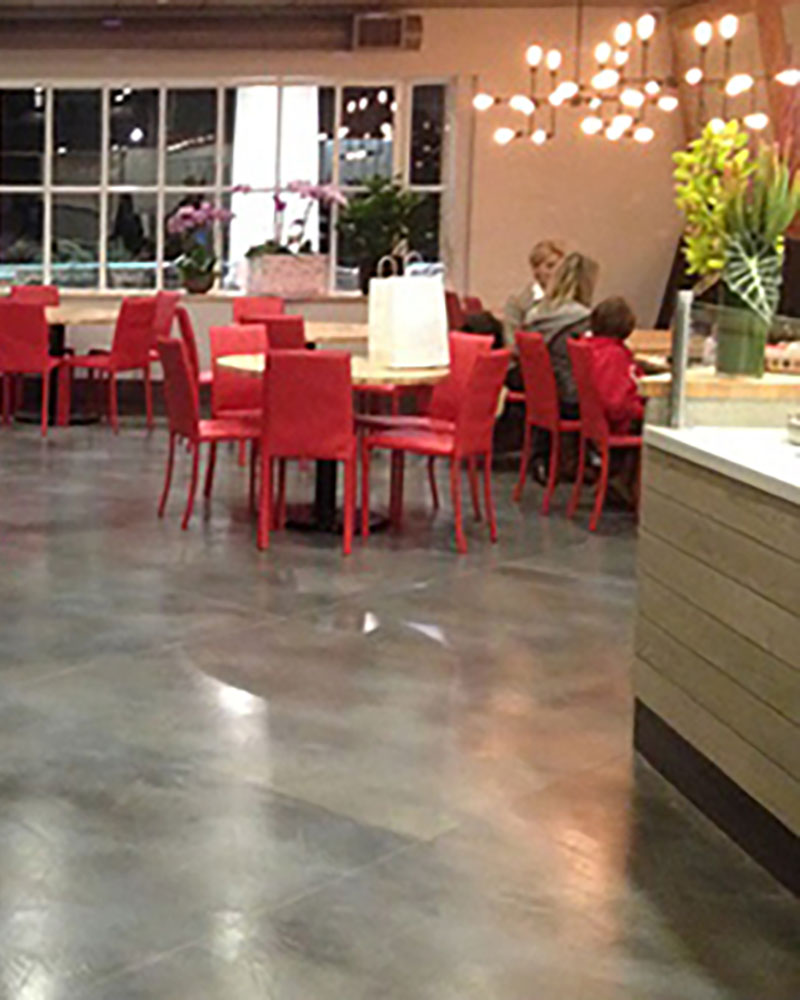 Stained Concrete 
Flooring
Stained concrete flooring produces beautifully-unique floors ideal for just about any residential or commercial design. When choosing a concrete staining system, property owners have two main options: acid stains or concrete dyes.
Contractors often achieve dark rich browns that appear leather-like with acid staining. Dyes further enhance the surface appearance. Experts also create saw cut designs to give the look of custom tile or borders that are then ready for the stain or dye in the color of your choice.
Stains and dyes complement other concrete work including decorative overlays and polished concrete as well as grind and seal concrete projects. Flooring experts then apply epoxy sealers or urethane coatings for extra protection.
Stamped Concrete enhances exterior and interior floors. Often concrete stamping applications go over new concrete outdoors; however, it may also be applied indoors as an overlay. This concrete flooring method transforms boring or ugly floors into unique designs such as natural stone, brick, slate and granite.
Both brick and stone patterns come in an assortment of pattern styles and textures. All concrete stamping designs provide a palette for custom colors in grays, reds or browns.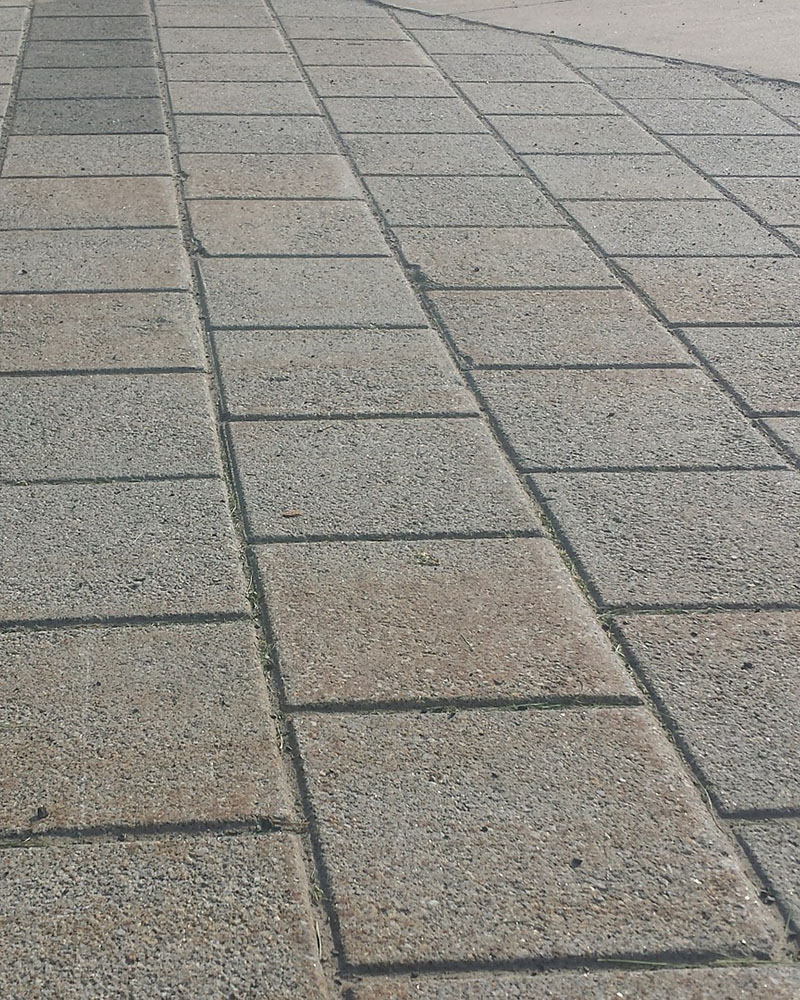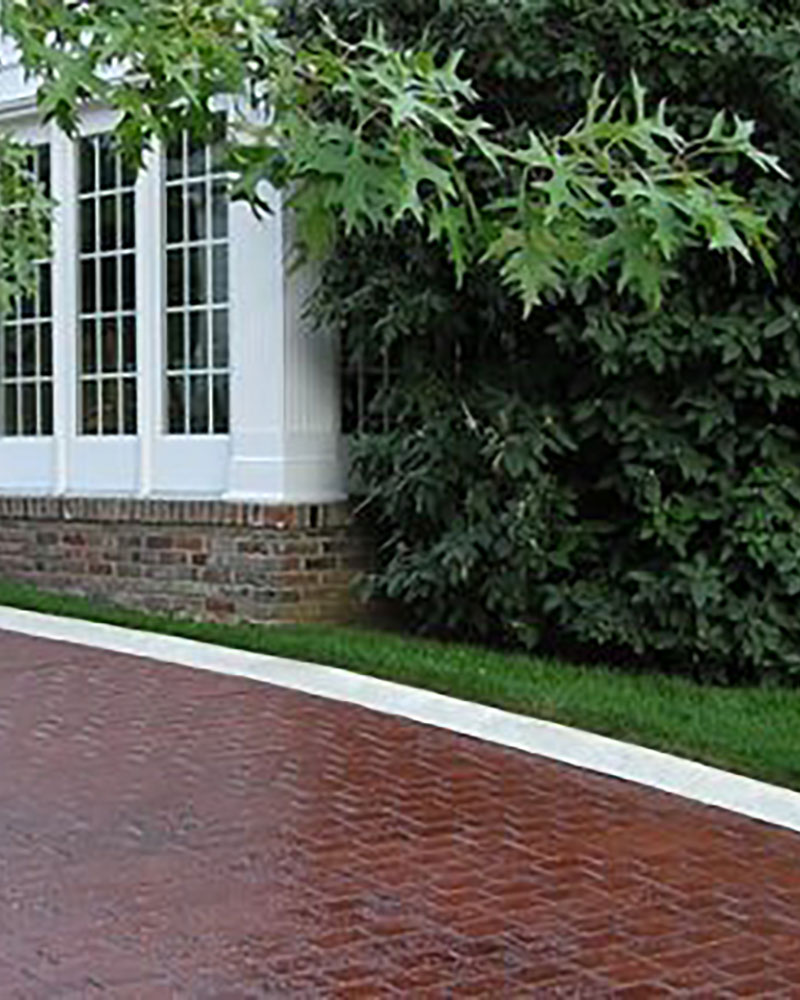 Fairfield, CT 06824
Fairfield County: 06824, 06825, 06828
States & Cities We Service

(click on state below to see cities)